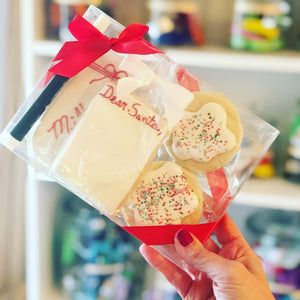 4 decorated gf cookies for Santa. 2 fun sprinkle cookies, 1 cookie resembling a milk bottle, and 1 Dear Santa cookie with space to write a personalized note.
1 edible ink pen
1 package of reindeer food (not edible) to sprinkle on your lawn to guide the reindeer to your house.
A sign up genius will be sent with pickup dates in December.